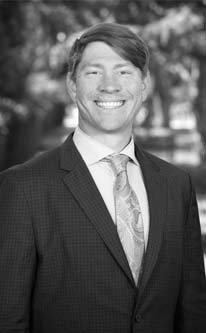 Shawn Fields is an associate attorney at the Law Offices of Jotham S. Stein, P.C. Mr. Fields has substantial business and employment litigation experience, as well as experience representing executives in employment matters and corporate entities in mergers, acquisitions, and other transactions. Mr. Fields has advised individual executive officers and directors, as well as boards of directors and other corporate fiduciaries, on corporate governance, executive employment, and executive compensation matters.
Mr. Fields began his career in the San Francisco office of Latham & Watkins LLP, where he litigated securities and antitrust matters for Fortune 100 companies and assisted with corporate transactions for Silicon Valley startups. Mr. Fields also served as a senior associate at Johnson & Weaver LLP, where he managed a diverse portfolio of business, bankruptcy, employment, and securities matters, and as of counsel at Dunn DeSantis Walt & Kendrick LLP, where he represented executives in employment matters. Mr. Fields also served for one year as the Tanzania Country Director for Asylum Access, where he opened and managed legal aid clinics for Congolese and Rwandan refugees in UN-operated camps.
Mr. Fields earned his undergraduate degree magna cum laude from Yale University, where he majored and earned highest distinctions in Political Science. He graduated magna cum laude from Boston University School of Law, where served on the Boston University Law Review and earned highest academic honors in each of his three years.