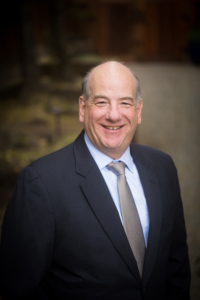 Jotham S. Stein is the principal of the Law Offices of Jotham S. Stein P.C. (www.jotham.com). Mr. Stein has more than two decades of experience representing entrepreneurs and C-Suite executives running myriad types of companies, board members, venture capitalists, private equity principals, investment bankers as well as less senior employees of all size companies. Mr. Stein has negotiated numerous employment agreements, separation agreements, M & A agreements, change in control agreements, stock option agreements, restricted stock agreements, management carve out agreements, non-compete agreements, and much more.
Mr. Stein is also a litigator. He has represented individuals and corporate clients in state and federal courts and in multidistrict litigation, before state and federal agencies, and in arbitration, including before JAMS, the American Arbitration Association and FINRA. Mr. Stein has also served as part-time General Counsel of a high-technology Silicon Valley company.
Mr. Stein is a graduate of Stanford Law School and Princeton University. He is admitted to practice in California, Illinois, New York, Colorado and the District of Columbia (where he is inactive) as well as the United States Supreme Court, United States Courts of Appeals for the Seventh, Ninth and District of Columbia Circuits and several United States District Courts. He is also a member of multiple bar associations, including the American Bar Association.
Mr. Stein's new book, Even CEOs Get Fired, is an engaging look at how top entrepreneurs and executives protect themselves and how you can too.
Mr. Stein is also the author of: Executive Employment Law: Protecting Executives, Entrepreneurs and Employees, a "how to" guide for practitioners. Executive Employment Law was first published in June 2011 by Oxford University Press, and is now published by Mathew Bender (LexisNexis) and in its eighth edition.