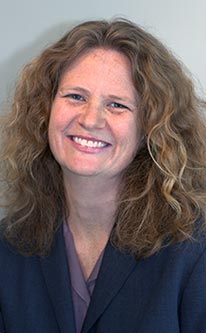 Tammie Meek is of counsel at the Law Offices of Jotham S. Stein P.C. Ms. Meek is experienced in corporate, executive employment and litigation matters. Ms. Meek negotiated (or counseled clients during their negotiation of) many contracts on behalf of her executive and entrepreneur clients. Ms. Meek is also an experienced litigator. Ms. Meek has arbitrated multiple cases to a conclusion, including 3 cases in one 9 month period. She has arbitrated cases before JAMS, the American Arbitration Association, and FINRA on behalf of both corporate and individual clients against a Fortune 100 company as well as a Fortune 100 private company. In November 2017, Ms. Meek successfully tried a case to a jury verdict.
Ms. Meek earned her undergraduate degree from the University of Michigan, where she double-majored in political science and philosophy. She began her career as a management consultant in Philadelphia, before returning to school to pursue her graduate degrees. Ms. Meek earned her J.D. from Cornell Law School and M.B.A. from Cornell's Johnson School of Management. While there she was awarded the Olin Scholarship for the study of Law and Economics and served as a Managing Editor for the Cornell Journal of Law & Public Policy. Ms. Meek is licensed to practice law in Illinois, New York, the District of Columbia and California.
Ms. Meek previously worked for the law firm of Fried Frank in its D.C. office, focusing on both corporate transactional and securities work. While at Fried Frank, she co-authored "Highlights of Judicial Decisions and Administrative Actions Regarding the Federal Securities Laws," published in The Securities Reporter, Vol. 10, Issue 1, Spring 2005. She also provided research assistance to the authors of the chapter "Research Analyst Conflicts of Interest," published in The Practitioner's Guide to the Sarbanes-Oxley Act, 2004. She has experience representing buyers and sellers in multi-million dollar transactions, including preparing consulting and non-compete agreements, as well as counseling individuals, boards of directors and corporate entities on corporate formation, corporate governance and securities law issues.